Here Are Top 10 Things You Must Consider When Looking For A Wedding Videographer

Let's find out what Mistakes, couples have actually made and how to prevent getting a wedding videographer that could mess up the memories of your wedding. My name is Diven Laxman and I've been filming location and local weddings for the last 12 years, based out of Birmingham UK. I've noticed throughout the years as styles have Changed and progressed that it has actually ended up being significantly more confusing for a typical couple to look for a wedding film.
After reading this article, you must have A clear understanding of what to try to find in order to get a wedding videographer that Fits your style, your budget, It is necessary! You book, your wedding videographer with as much clearness as possible because when you're reserved your wedding videographer for your Big Day and your big day has passed, you won't be able to have a 2nd chance to get it right.
Here are some questions to ask
1. What Kind of Wedding Videographer?
What is your style, Music Driven,/ Montage? Some individuals call this a music video style? This implies you use really little or no natural audio from the day, however rather utilize video shots overlayed with music.  This benefits couples who are attempting to keep a tight budget or simply do not like hearing much of talking.
The 2nd Type is
DIALOG DRIVEN|STORY DRIVEN
Utilizing sound bites from the day, using real toasts, real pledges, and real audio from the day to form a movie that is completely unique to the couple. This takes more skill will be more costly. And, for me is worth much more than an easy montage, modify. Natural or Stylistic Color and Editing much like wedding pictures have different visual designs, so do wedding event films, some videographers, like glitchy style, quick High energy, and some others like with a smooth fairy tale style.
Pay attention to colour design, some get really stylistic From Moody and dark to Light and Airy, Vintage or Classic. There are lots of styles that you might like: Or not like, So What is the Style of your Wedding? Ask your videographer this concern directly. It will assist you to understand better on whether to expect a lot of instructions for more epic shots or more journalistic style, Well what's the difference between the two Somebody who is proficient at positioning setups and Lights will get you more lovely angles and a more refined appearance.
A journalistic style would permit more Go-With-The-Flow wedding event, 
you'll get more shots with imperfect lighting. And angles, but for the couples that prefer a little distance who are
 okay 
with more imperfect angles or
 expressions:
2. Ask who will be shooting your wedding event?
This is one of those things that ends up surprising. to a lot of couples. So be sure to know, does the same person film, every wedding or Will some other person be coming to film the wedding?If there are multiple teams having in-house Trained talent will minimize the danger for failures or quality distinction problems.
The cheapest type will employ contracted shooters To be the lead, shooter and a contracted shooter for an assistant shooter, This is very common for the nationwide companies. That is, in the £1000- £ 2000 range, Sometimes even greater.
Often this works a reward, however, this is the Highest danger for quality problems or incompatibility with your other vendors, like your professional photographer, For instance.
I have heard more problems from this business model than the other 2 when it concerns professionalism and item quality.
Another good thing to discover is Character, Personality is quite essential when purchasing any supplier. Wedding Videographer, specifically, 
are they good to be around? Can they make you and your other vendors Feel
 comfy for the very best results to Attempt to talk with your particular wedding videographer to ensure there's an excellent personality match?
Photographers have often informed me that videographers who are too aggressive or not accommodating can make the picture session unpleasant for Everyone.
3. Show Me The Other Things:
The majority of people can produce great results when conditions are ideal or even make a quite Reel when 
they have enough shots to
 select 
from, but professionals produce great
 results.
Each 
time, even when things go sideways, so if they have a pretty
 emphasize film, it's Typically 
their best possible work and it's, not
 always a sign, they will have the ability 
to do so every time, so
 ensure to see the movie done by the particular individual if they have numerous teams.
For instance, if you're getting a complete 
ceremony, edit, what does that
 appear like? A lot of business will use the alternative 
of a Full ceremony edit or a longer-form edit,
 which contains shots that aren't, rather as Polished Make certain 
you see what this looks like so There are
no surprises when it gets provided.
Some 
companies will have a ceremony edit be a wide-angle from the back, Others will have an edited
event with several angles however
not colour, adjusted even others will have a fully polished
 excellent Looking edit Since 
of this, these services are
 used at different rates and should not be compared apples to apples.
4. What is your wedding filming experience?

For how 
long has your wedding videographer been doing this, You want your wedding videographer to have
 an excellent 
amount of experience, the longer they've been doing it, the more They have
 actually discovered 
and will be able to respond
 successfully if things go.
Unexpectedly, ask have you shot at this wedding place prior to When your wedding videographer has shot at the place before as they know the very best places for the best shots, they're, generally knowledgeable about the staff and where they put the equipment to keep things neat and it simply helps the day, goes More efficiently.
Ask them to have you dealt with my photographer before?
This is a wonderful concern to ask your videographer and talk with your professional photographer about this too, If the photographer and wedding videographer aren't able to work efficiently together, this is going to affect your photos, your articles and perhaps Even your individual mood, A reliable videographer will have the ability to adjust their style to give the professional photographer enough flexibility to produce their finest work. As you understand, culturally specific wedding customs, differ widely and if you're having one it is necessary to understand, if your videographer recognizes with the customs, so they can catch them properly.
5. 
What Kind of Final Products Do You

Make?

Determining what sort of final products your Wedding Videographer makes is most likely the most confusing part of looking for a wedding videographer.
The truth is that everyone offers different Items, In addition, the majority of people even call the very same Products by various names, so ask about this, if your wedding videographer provides longer edits.
This is regular, 
A TV commercial which takes up to a week to Film might only be 15 or 30 seconds long.
Rather, the videographer is looking for the
 finest minutes 
to film and capture RAW
 Video.
Unlike professional photographers, your videographer might offer unedited or raw video 
footage from the wedding. Raw
 video means something various to different Videographers Often its hundreds of private clips On a hard disk drive, in some cases 
it's one long file exported Ask to see if your wedding videographer does offer this and what to
 anticipate.
Video Resolution?
With the speed of innovations nowadays, post-resolution has actually been changing so quickly.
Individuals can't maintain, 
But you do want to find out what sort of resolution Your wedding videographer is
 providing movies in Hd 
or HD is the standard It's Blu-Ray Quality It's? What most
 TELEVISION and Netflix reveals 
you've Been reading in 2020 are
 shown 
in Videographers have started shooting in this Recently, It's quadruple what HD looks like The digital theatres you're reading
 motion pictures, On Those are generally displayed in 4K 6k, resolution and 8k, 
this is the new hotness,
 practically Nobody will be using this anytime soon, however, basically it implies 
each frame of video Is
 approximately 
the same resolution as your
 professional photographer's images, 
However, HD or 8K? What it looks like to Your eyes is all that
 matters.
6. What do you do to safeguard against equipment Failure?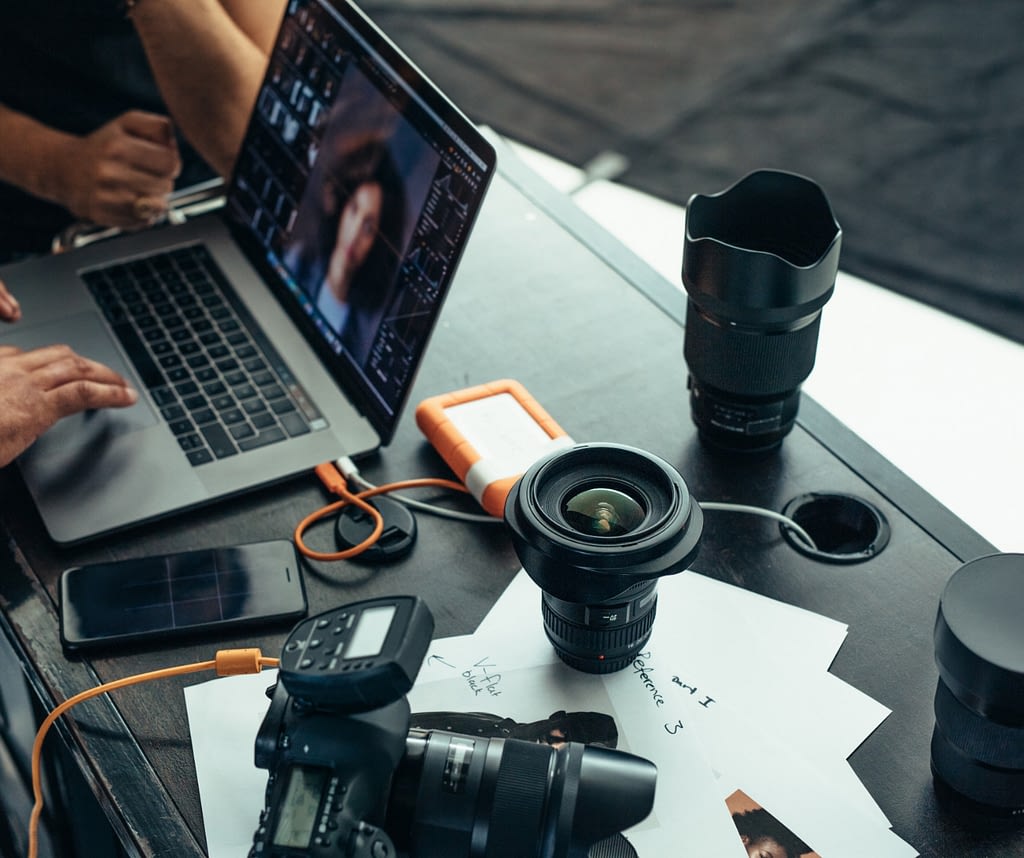 This is a question that needs to have a great Response, Nobody can anticipate when a card might fail. A video camera might die or something else unforeseen, However there ought to be a great strategy in place for dealing with these occurrences Against Failure for Cards or lost video footage Corrupt cards are something that can take place and lost cards too Skilled wedding videographer will have a method to alleviate against this type of occasion, Perhaps its extra electronic cameras or video cameras That shoot to multiple cards Ask to discover what they do to secure your Memories both on the wedding and after they get it home to a hard disk drive.
7. 
When would I get the

 end product?

This is going to vary extensively and there's a wedding videographer or filmmaker for everyone. If You want it, But they likewise are available in every quality or rate Point An analogy is with automobiles: To construct a Toyota, the overall manufacturing Time is about a day and in Japan, they make 3.2 Million per automobiles per year. A Rolls Royce, on the other hand, takes control of 6 months they just make 4000 pounds annually and each one Is fastidiously crafted by hand so that every to you,

Some leading wedding videographer do as much as 8 months? The majority of are 1-2 months, and sometimes you can get it in just a week or two However understand that a faster delivery, generally Will indicate less polish, but a longer timeframe does not always suggest a better film, No matter the timeframe make certain you ask.

You understand in advance and that you're left or not disappointed questioning if something Is incorrect.
8. What if I require modifications to the film?
To a completed product, this is due to the fact that we have a couple of actions before to make sure that We comprehend you, your style and your demands. Well prior to we show up on the day, Things like questionnaires meetings and talking With your coordinator ensure that we record things that are special to you and edit in a way That you like, including music and pacing, If you do not like too much positioning your Videographer ought to understand in advance if you don't, like a specific type of music.
An excellent wedding videographer will know this too, to charge you for a basic change, but If you want tunes, altered or whole parts of the day re-edited, there will likely be A cost associated with it.
9. Just how much do you cost?
A wedding videographer can literally cost Anything You can invest as much or as little as you Want Just like the difference we talked about with The rate and quality of a Toyota vs a Rolls Royce, you can enjoy any budget plan. You see this becomes part of what makes it so hard to shop. For one It's, creative service in the end and Because of that, the rate variety can quite significantly Even within the same business.A
a seasoned wedding videographer is going to be at Least or more costly than your professional photographer, A wedding videographer will typically have more gear that Can cost between
£10,000 and  £50,000 So searching for a wedding videographer worth their Salt to film a wedding event for £500 is going to be unlikely.
Off-Season rates are in some cases discounted. If you're a couple that appears enjoyable who values Wedding event videos, amazing places are in some cases marked down.
One of our recent weddings we captured of a beautiful bride Gurpreet Kaur from Wolverhampton Birmingham
Here is the link     Wedding Videography


10. Am I going to take the danger of employing someone With little experience?
The 
last question is really a
 concern. Ought to 
ask yourself: Well, let me put it to you
 in this manner After your wedding event is over. You can constantly make more money, however, you can't redo your big day.
In short, you can constantly get things cheaper, If you're willing to take the danger, highly experienced wedding videographer will capture a wedding event in ways that a spending plan videographer just can't Skills and Experience of a higher-priced videographer? Exceeds the final look and noise of the film too low of a spending plan. Videographer typically will Adversely Impact Your Wedding Photos, I speak with wedding photographers all the time how The videographer ruined unique moments for pictures.
This implies the aisle shot or the first kiss Or the unique dances Minutes that can't be redone and costs An excellent amount on a professional photographer, but conserving money by hiring low-cost for a videographer has Shown to be a costly mistake beyond the dollar quantity, Ask any working photographer and they'll Enjoy explaining stories of this happening When you've invested a specific quantity of money. To look your finest at a stunning location with your most treasured loved ones, to keep in mind this day for generations to come, you won't have a second chance to have it captured.
Why do people spend a lot of cash on wedding events? Since they know that these minutes in life Were these many individuals come together to commemorate, love Looking their finest putting their hearts out, In a room loaded with people to state how proud they are of you or laugh together, recalling A story from your past: These are minutes that should be preserved And when our couples recall years, later on, To see what was captured, they can laugh and cry and keep in mind the love they felt. This is the genuine task of a wedding videographer.
Never hesitate to ask your wedding videographer this questions. If they seem reluctant to answer, or offer answers that draw red flags, scratch their name from your list and carry on to the next. Hiring an exceptional wedding videographer is essential to get the best results on your wedding day!
Diven Laxman is a professional wedding photographer and wedding videographer providing photography, and wedding videography services throughout the UK and International countries.