Look at what other clients are saying about Diven's Wedding photography. Please while you are here don't forget to browse my portfolio to see different creativity i have created for many other couples around UK.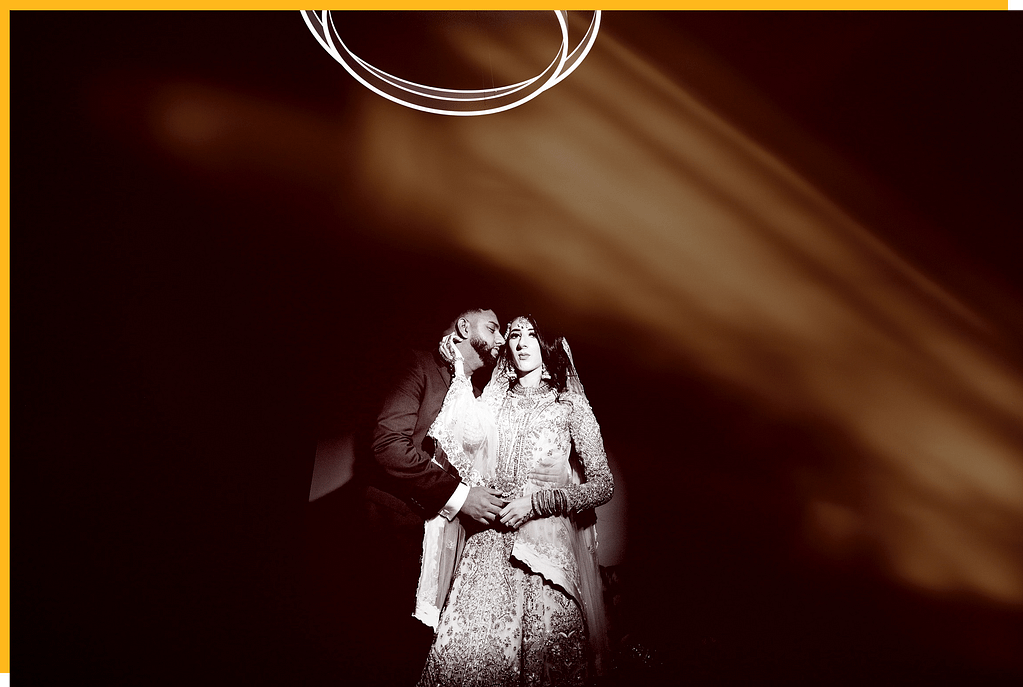 "I have loved the work that Diven has done for our wedding photography. His work is beautiful and grateful for what he has produced. He has communicated very well with us throughout the time we worked together for the wedding. He has listen to everything we wanted and has gone above and beyond to meet our requests. Couldn't have asked for anything more. Thank you so much for capturing our day.
Adam + Nafeesa, UK
Working with IKONIC MEDIA SOLUTIONS was so awesome! My husband actually found them online and I was a little skeptical at first but they were always easy to contact and help me with questions. The photographer I chose from them (Diven Laxman) was so sweet and hard working. I absolutely LOVE my wedding photos! It brings all the emotions back every time I see them. I'd recommend this company to anyone looking for a hard working photography company who cares and will really make your wedding day amazingly memorable.
Julia and Chris, Hazlewood Castle near York
We can't even put into words just how absolutely amazing Diven was. Our engagement photos and wedding photography…. well he completely NAILED IT!!! I am so happy with how they came out i am so looking forward to working with him again in days ahead!!! I can't wait! Thank you Diven.
Deepesh and Dhruti, Leicester, UK
I only had heard about about Diven, but never had a chance to meet with him personally.
Wow what a photographer, and what a personality. I have never seen any photographer so passionate about His photography like Diven
We were touched when the photos came to us in a very short time.
And that slide show DVD for our conference. WOW!!!
Definitely i will recommend this photographer from IKONIC to any body.
Pastor Joshua, Perry Barr, UK
Diven was my photographer. Simply awesome! Even with the engagement shoot, we never really felt like we were taking pictures. Most of my favorite shots from both the engagement and wedding pictures were the candid shots between my husband and I or the wedding party. Also the whole team was very responsive during the wedding process. Finally, my engagement and wedding photos were available fairly quickly after both events! Very happy with everything overall!
Shaam and Shabana, Wolverhampton, UK

Overall well worth the money. Every contact and experience I had with IKONIC MEDIA SOLUTIONS was professional and easy. My pictures were Beautiful and ready before I expected. definitely recommended for all
Thank you Diven, We made the best decision to higher you.
Jules and Grace, Leeds, UK

Thank you diven, we never had any professional taking our group pictures together, but you just made it possible.
Indeed we all look so good and had received many more phone calls and business after our pictures were uploaded on the face book. Hats off to you Diven.
No doubt about Divens skills in Photography, is just mind blowing. Diven has been friend to us for many years and we knew he is most busiest Photographer in Birmingham. That's the reason i had booked him 6 months before my wedding date. Today after looking at our wedding photographs i can say he was the best decision my wife and I made!!!
I would recommend diven to anyone who is looking to have some amazing moments captured by pictures.
Mr and Mrs Owura Jay, London, UK

We know that Diven is a one of the Top Asian Wedding photographer with a very sharp eyes.
He never misses a moment but captures everything that goes around you.
He is a perfect Wedding photographer but at the same time a very good person and with a great sense of humor.
We thank God for Divens Life.
God bless you.
Rev. Laura Corry, Island, UK

Awesome Awesome Awesome that's what i can say as a bride parents. In additional i can advice people that
When choosing a photographer, make sure to take a good look at their portfolio. Because it can really help you figure out what kind of photographs your looking for, and you get a hint of what kind of person you'll be working with based on their pictures. My husband Pankaj and I loved our daughters wedding photographs. They came out so stunning, that it was hard to believe that. Higher this funny man and you will never regret it im telling you. Infact
I have already booked my second daughters wedding with him way in advance.
Mrs Rana – Leicester, UK

My favorite thing about Diven (besides his photography of course!) is his non-fussy approach. He doesn't have demands or conditions about number of hours spent or needing facilities at the wedding venue, that go out of the wedding budget. From the start, Diven kept telling me not to worry about time and anything extra. He promised to stay with me from the start of my wedding day, right up to the end. And he did! He was extremely understanding (even of my stress tantrums) and I felt at ease knowing I had one less thing to worry about. His style is completely unobtrusive and his final work is a delight. I love the intelligently captured moments that speak so much now, when I reminisce my wedding day, through his pictures. Highly Recommend him and his team.
Mr and Mrs Ismail

Dear Diven, Thank you SO MUCH for delivering so many stunning images of our wedding day. We sat, in awe, watching the 450+ photos on a slideshow and marvelling at how amazing you made us look. We were extremely tired by the end of the night! Seriously, we were so impressed by how hard-working you were and how you captured our , dramatic, wedding day with such ease and professionalism. We're so lucky to of found you! Thankyou Diven ! We love you
Ola and Jemima